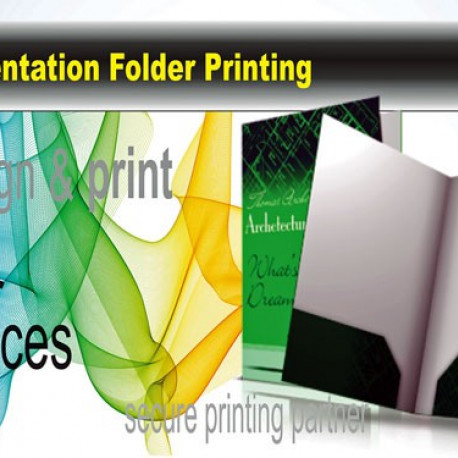 Presentation Folders|Display Folder|Offset (Two Sides)
A4 Display Folder|File Folder
Presentation Folders Custom Professional folders often give a company the edge with its competitors. Presentation folders are the practical and polished way to distribute your company's printed materials.
Offset (Two Sides)
Price : $1,244.49




Availability date:
More info
Artwork Specifications
Marketing Ideas
Review
These Offset Presentation Folders are printed on both sides and are the best quality
When you are looking for presentation folders, you almost certainly want them to be high quality. Cheap, shoddy marketing materials.do not make a good impression. Finding impeccable, professional-looking folders is not always as easy as it sounds.
So how, can you tell if a folder is a high quality?
Stock (GSM)
A folder's material is integral to its overall look as well as durability. When choosing stock, be sure to consider thickness and weight.
It is fairly easy to recognise flimsy folders; a presentation folder with thin stock (200GSM – 270GSM) will "droop" when held in one hand. A quality folder can hold its own against gravity and helps to make, a professional impression.
The strongest stocks tend to be 310GSM or thicker. This is usually a good number to aim for when searching online for quality presentation folders.
Custom Presentation Folders If you ever show off your wares or services at trade shows, then pocket folders are almost essential to your overall marketing presentation. When someone shows interest in your product, organisation, or service, you can simply hand them a package with all of your information already organised inside. You can insert any marketing materials, such as booklets, brochures, flyers, business cards, notepads, stickers or any other paraphernalia that will fit in the pockets. This is crucial at trade shows because it is easy for attendees to get everything mixed up when all the items are loose because they are being handed many items constantly throughout the show. Printed In Australia.
Eco-Friendly Presentation Folders is rapidly becoming a way of life for many companies and their customers. Resource conservation, compassion for the environment and a desire to leave the world in better shape than you found are the hallmarks of an organisation that cares about — and has gratitude for — the people it serves.
Presentation Folders, are one of the best ways to hold and organise your marketing and promotional materials when you are presenting them to a client. There is a multitude of uses for pocket folders, whether it is to introduce a new product or service, or to package your standard promotional materials as a press kit or information packet.
When and why should you print presentation folders? First of all, you need to assess the amount of promotional materials that you currently give out to customers. If you have more than two or three promotional pieces or have multiple sheets of paper, a pocket folder can come in handy to organise everything into one convenient packet. Your customer will appreciate not having to deal with loose brochures, papers, cards and booklets.
BPP provides customised online printing services through our hubs located in Sydney, Melbourne, Adelaide, Perth, Brisbane.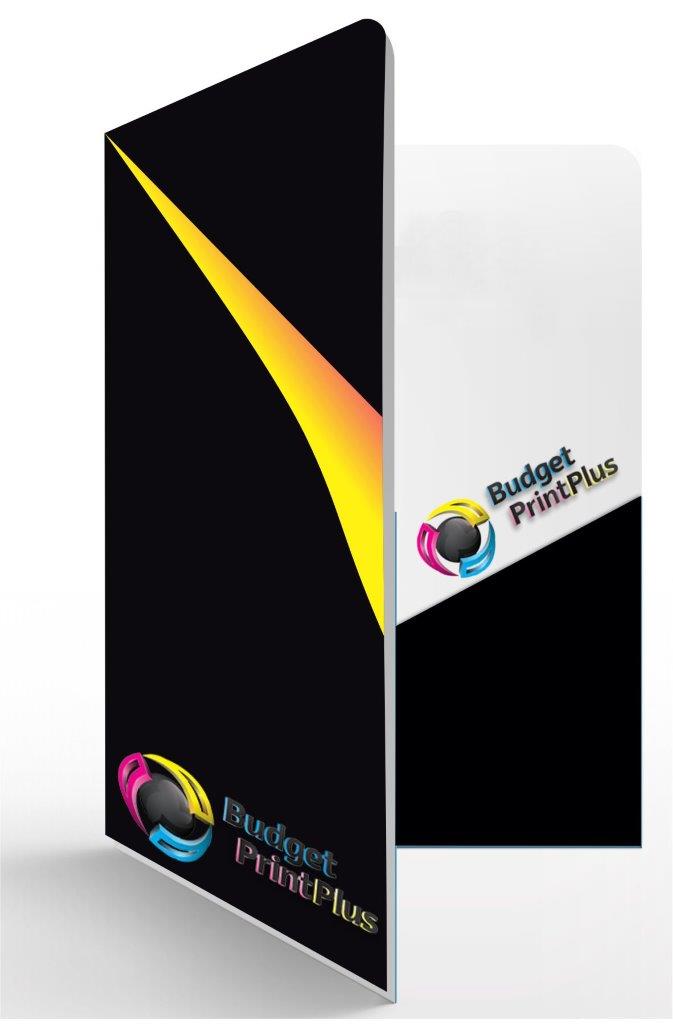 A4 Presentation Folders, Full colour printed on 310 GSM Art board. Gloss or matt coated 300mm x 430mm.
PRINTING: Full colour both sides, AQ Varnish
SCREENING: Sublima High Definition Hybrid Screening Technology
STOCK OPTIONS: 310GSM Art board, 350GSM Cyclus 100% Recycled
FINISH OPTIONS: AQ Varnish, Gloss Lamination 1 or 2 sides, Matt Lamination 1 or 2 sides (310GSM Art board only)
SIZE OPTIONS: Non Gusset: 490x350mm, Gusset: 502x356mm
DIECUTTING: Non Gusset and Gusset options, Download from File Setup Templates
Check out our cheap business presentation folders
Trade Shows
If you ever flaunt your products or services at trade shows then Presentation Folders are verging on vital to your general showcasing presentation. When somebody indicates enthusiasm for your item, association, or services, you can just give them a bundle with the greater part of your data efficiently sorted out inside. You can embed any showcasing materials, for example, booklets, leaflets, flyers, business cards, notebooks, stickers or whatever other stuff that will fit in the pockets. This is essential at exchange appears, because it is simple for participants to get everything stirred up when every one of the things are free since they are being given numerous things always all through the appear.
Press units
Do you ever have any requirement for reaching the media all the time? At that point, a presentation envelope will be useful in sorting out your advertising and advertising materials. You can bundle your official statements alongside whatever other germane data about your business or association, and make it simpler for your press contact to discover the information they are searching for. A presentation organizer can make their work simpler, which like this advantages your organization with regards to getting press scope.
Client administration
Presentation Folders are an excellent approach to concentrate on client management after the deal. For instance, if the item you are offering has a guideline manual or guarantee data, a presentation folder can arrange every one of this for the customer. Another case would be subsequent data for an administration, for example, bug control – possibly a booklet on why bug control is essential, alongside limited time materials about your administrations and why they are advantageous.
Printing for presentation
It may entice to go for a plain-looking or non-exclusive folder since all the essential data is going inside, isn't that so? Not so much, on the grounds that your presentation folder can likewise turn into a critical bit of promoting material all by itself. Make the spread look great with an acute outline that incorporates your organization or association logo, and dont hesitate to print and strengthen promoting messages or other data on the organizer folds or the back of the folder. There's no reason not to use this space further bolstering your good fortune, the length of you don't make it look excessively messed.
Customize Your Product