Calling Card Printing
Quality plastic business cards are a certain approach to awe your customers and a splendid technique to promote your business. They are durable, won't twist or tear and make an enduring impression. Not only for business cards, use them as a type of showcasing and remunerating clients. Most ordinarily utilised for charge cards, customers have had much achievement using plastic business cards for the utilisation of prize steadfastness projects, vouchers, club participation and passage security cards. Improve your picture further by using Hot Foil Stamping and Spot UV. It gives your card dynamic quality and profundity.
All our creative plastic business cards are professionally outlined and imprinted on strong PVC utilising the most astounding quality card and the most recent in printing innovation.
BPP provides online printing services through our hubs located in  Sydney, Melbourne, Adelaide, Perth, Brisbane,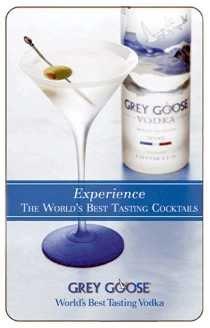 Card Sizes
Business Cards Online | Printing Specifications
Sizes: 86x54mm (Default), 90x50mm or 90x55mm
Round Corners available on 86x54mm Only
All business cards must have a minimum of 3mm bleed on each side.
For Example: 86x54mm = 92x60mm (with bleed),
90x50mm = 96x56mm (with bleed),
90x55mm = 96x61mm (with bleed).
Why Plastic Business Cards, Creates a Solid First Impression
Business cards ought to be a piece of your self-presentation. These eye-getting 90 x 55mm bits of 350-420GSM paper contain all the imperative contact data expected to catch your prospect's consideration and help you stay in their recollections well after your underlying meeting. Today, contacts likewise expect business cards. They can improve your believability and authenticity and give your prospect a superior feeling of your polished skill.
They are Immediate Promoting Apparatuses
 No other promotion is more successful than eye to eye correspondence combined with a handshake. Business cards can go wherever you go, making them a vital portable showcasing apparatus that can encourage the procedure of building up and keeping up new customers for future business opportunities. You never know when you'll keep running into a possibly important prospect, so you ought to dependably be readied. By keeping a pile of business cards close by, you'll be prepared to showcase your business when the open door emerges.

They Help Build a Brand
Business cards are a straightforward approach to set up your image, which thus makes your business all the more effortlessly perceived. A fruitful card ought to contain your organization's logo, publicizing trademark, and fundamental contact data, including a telephone number, site address and email where you can be effortlessly come to. Keep in mind that because your business card is produced using paper does not mean it cannot likewise be technically knowledgeable. Numerous entrepreneurs now utilize QR codes on their cards that can be scanned by a cell phone to direct clients to the business' site or online networking page.
They are Economical
One of the greatest favourable circumstances of a business card is its reasonableness. Organizations can print business cards for short of what it expenses to deliver different sorts of advertising materials, for example, advertisements, press units, and item tests. At the point when the cost is so low and can be effortlessly fit into any business spending plan, why not keep business cards close by? A business card is a fantastic tool for a company to pick up momentum with an enticing outline.
One of the most exceedingly terrible slip-ups an entrepreneur can make is to misinterpret the significance of a quality business card to the brand character and business advancement. It can go about as your early introduction and straightforwardly reflects how potential prospects and clients take a gander at your business. While there's no denying web promoting has turned into a well-known instrument for business experts, conventional advertising stays solid.