Lockable Poster Frames|Outdoor Frame
Lockable Poster Frames, also referred to as sign holders
This lockable Poster Frame presents professionally while protecting your posters from creases and rips. and graffiti includes a lock for added security. Posters are sold separately.
Price :
$344.85
Availability date:
Outdoor Frames
Lockable Poster Frame, There are many different designs that you can pick from, and the best one for you is determined by your circumstances and what exactly you intend to utilise the snap frame for. For instance, if you want to showcase important information but the area is not always supervised and it is accessible to everyone (i.e. a small family-owned store), then you might like to take a look at a wide range of Lockable Poster Frame.
Also referred to as Snap Lock Frames, Lockable Poster Frame, and Outdoor Banner Frame.
BPP provides customised online printing services through our hubs located in Sydney, Melbourne, Adelaide, Perth, Brisbane.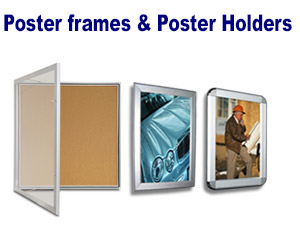 Customize Your Order

Lockable Poster Frames, also referred to as sign holders

This lockable Poster Frame presents professionally while protecting your posters from creases and rips. and graffiti includes a lock for added security. Posters are sold separately.

">