Letterhead Printing Services
In this modern age of technology and email, do you need to print letterheads for your company? The short answer is yes. Business Stationery i.e. the Company Letterhead makes a good impression, gives you an identity in the business community, raises your level of professionalism and helps maintain your overall brand image.
Company Letterhead Printing online is an important part of BPP business and yours, and it will not be going anywhere anytime soon. You will always need to write letters and other important documents, so it is essential to have a Letterhead that is professionally designed and printed. Not only that, but you should make sure you have Printed Envelopes that match the letterhead printing paper.
BPP provides customised Letterhead Online Printing Services through our hubs located in Sydney, Melbourne, Adelaide, Perth, Brisbane.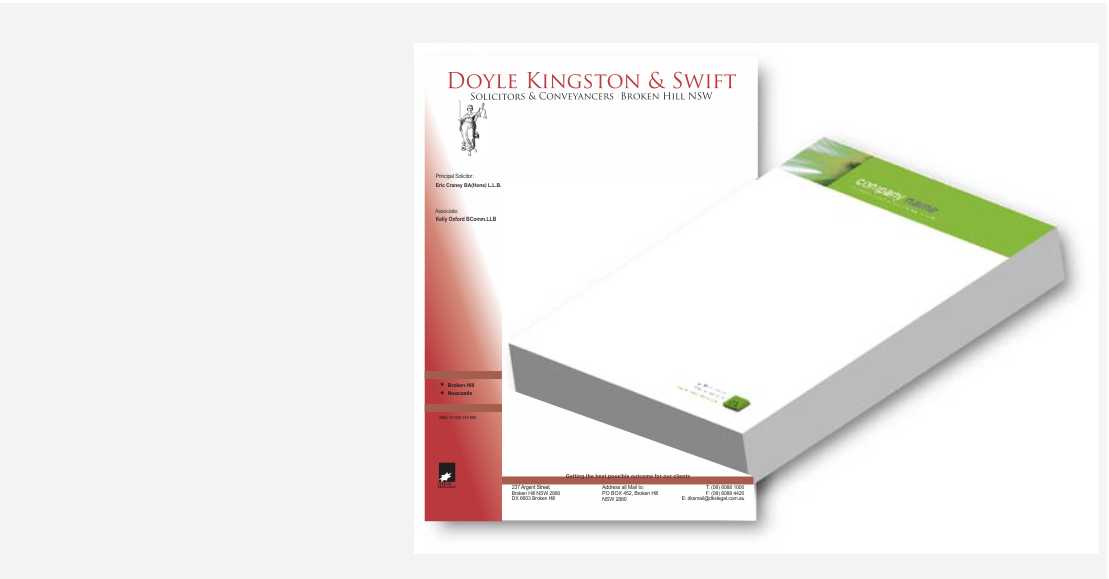 Letterhead printing online
Size
210mm x 297mm (Plus 3mm on each side)
Characteristics Printed on laser paper
Available in 80,90,100,110 laser

Common Uses
Primarily for stationery purposes, but can be used as a cheap mail dropper

Artwork/ Design requirements
Follow standard artwork requirements but be careful not to create designs with too much ink as most laser paper is uncoated and may scuff. Be careful also with watermarks. The minimum watermark should contain at least 4-5% of ink coverage in order to show clearly on a print job. If in doubt, order a digital proof, which will give you a good idea of the final result.
Custom letterhead printing creates a strong impression in business correspondence, whether for formal letters outside the company or internal memos. It's a way to tie your messages to you and your company, which shows attention to detail and maintains your brand identity.