Floor Sticker advertise, build brand awareness, support projects or promotions and can also make a profitable, stand-alone product.Floor Sticker marketing is an excellent way to promote your organisation in unique and influential ways. Floor Stickers can be affixed to almost any surface, so they can go where other marketing materials cannot; opening a world of avenues through which you can reach your target audience. Contact Budget Print Plus for all your Floor Sticker printing and design requirements 
BPP provides customised stickers online, order now via our online printing services through our hubs located in  Sydney, Melbourne, Adelaide, Perth, Brisbane.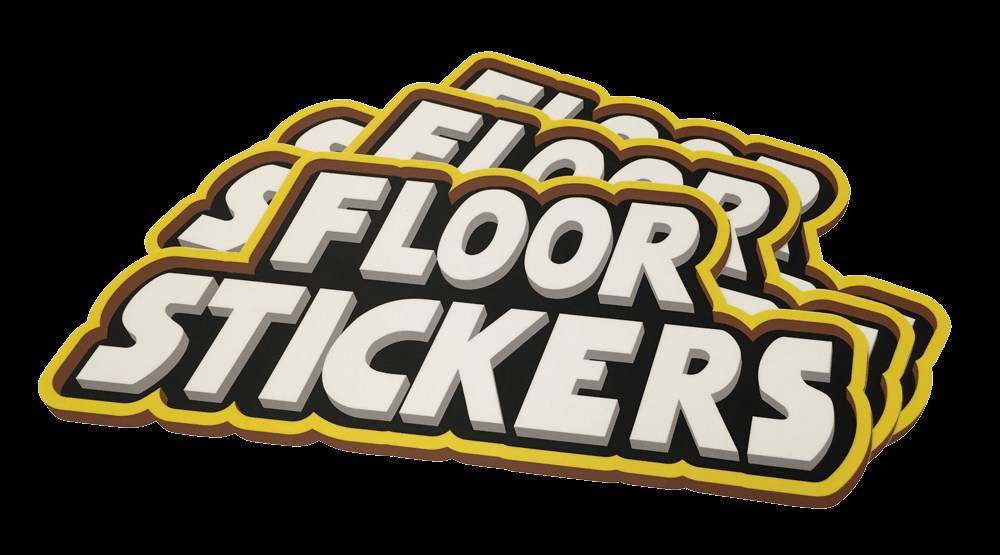 All artwork submitted should be sized as follows: 54mm x 89mm (Plus 3mm on each side) 89mm x 113mm (Plus 3mm on each side)183mm x 113mm (Plus 3mm on each side)89mm x 230mm (Plus 3mm on each side)
We prefer to work with the following file formats:PDF, EPS or CDR. We are happy to quote you on revising or creating new artwork. 3mm bleed, 100% Scale, 1-up on a single page, convert your text to paths, curves or outlines, please ensure that all images are 300dpi, nominate all colours as CMYK.
Follow standard artwork requirements but be careful not to create designs too close to the edge as there may be a slight movement during the trimming of between 1 – 2mm.
The use of stickers in advertising is not only an innovative way to attract attention, it is also an extremely cost-effective way to create a lasting impression.
Many companies, whose only form of advertising is stickers, have seen an increase in business by as much as 550%.
The great thing about these stickers is that they can be easily customized and this is probably one of the main reasons why they have become so popular.