Teardrop Banners
When running a business, the primary priority is to become well-known so that you can attract sales. If nobody sees that your business exists then, it causes it to become very hard for you to make it pay. This is why businesses create strategic promotion plans utilising Teardrop Flags to make them stand apart from the crowd. All good businesses need a very good advertising strategy behind them; the way to succeed is a promotion.

To ensure that a company achieves success it needs to be sold as having a unique selling point, something which makes it different and even more importantly better than other companies in the field. This is why creative marketing is necessary, and you do not get more creative and innovative than promotional banners and teardrop flags, custom flags, feather flags, custom teardrop flags, and teardrop banners!

Printed with UV inks in a dye sublimation process, with weatherproof materials and a selection of base options, they are suitable for both indoor and outdoor use.

BPP provides customised flag online printing services through our hubs located in Teardrop Flags Sydney, Teardrop Flags Melbourne, Teardrop flags Adelaide, Teardrop Flags Perth, Teardrop Flags Brisbane,


Teardrop Wind Flag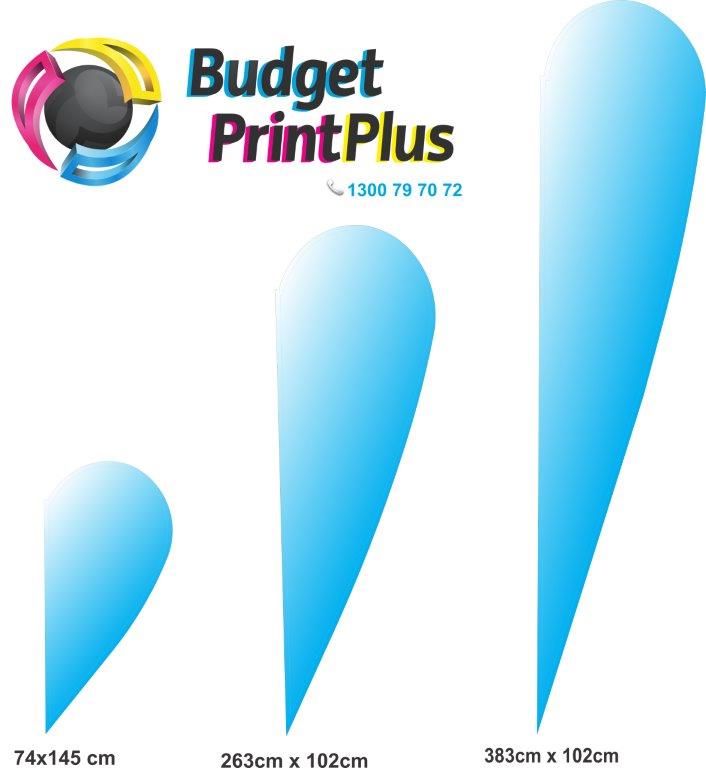 2.2m up to 5.5m high, Includes Print, Poles and Carry Bag, Single-sided mirrored image print (85-95% bleed through), Choice of base (sold separately)
Line-of-Sight: Every business has its unique set of terrain and traffic elements to consider if you want your marketing flag to be seen. You need to understand where your traffic is coming from, and the direction it is going. How far away is it? Is it foot traffic or driving traffic? How long is the window of visibility before the customer has passed out of range? Answering your line-of-sight questions will help you choose the right size and colour, as well as proper placement.

Most marketing flags you can choose from will allow you the option of adding a word or words to the flag. Choosing the right word to use is another important facet of visual marketing. Words like "Sale," "Free" or "Special" all hold a special place in the consumer's mind. Other words that are accurate descriptors for your product, especially those that reflect the product's proven selling points, are also advised. The colour, size and line-of-sight will draw them close enough to read the message, so make sure the message is strong enough to keep them around.